We all know that moment in the movie where the protaganist does something seemingly out of character, or completely unbelievable and… boom. You've disengaged.
'There's no way he would do that!' I'll think as I sit back, inwardly questioning my husband's sanity for buying tickets to the film in the first place. All the way home in the car we'll discuss the things that made the movie mediocre, and almost always it comes down to believability.
I'm not questioning fairytales and sci-fi here. Anything can be believable if all the elements – the characters, the narrative and the acting – are convincing. The director is key to this. I mean, really key; and as a photographer you are also a director.
When I'm reviewing photographers' work believability has a huge effect on my decision making. A shot can be beautifully lit, and perfectly composed but if it isn't believable -that is, if it doesn't feel quite right- out it goes.
It's the difference between a 'Wow' shot and a clunky shot. They're worlds apart, but sometimes hard to pinpoint, so I've compiled some check-points to help you select your most believable shots and avoid shooting, or at least sharing, the duds:
1.Is the shot in your authentic style?
Always my number one check point. Did you shoot the image in a way that is true to your own authentic style? If you're trying to shoot in a way that doesn't come naturally to you, maybe because you're trying to shoot to please someone you want to work for, you may be in trouble. Stay true to your own vision when shooting personal work, and if the commercial work in your folio doesn't sit well with your authentic style, don't show it! If you're struggling with finding your authentic style, consider hiring someone to review your work.
2. Is the subject matter true to your own values?
I am always a little taken aback when a photographer invests a heap of time and energy shooting a pro-bono  job, or a test, for a brand that conflicts with their values, or tries to produce a personal series that doesn't sit with their ethics, just to try to win a commission from a client with whom they don't align. If it's a personal project choose a genre and topic which you actually care about. If it's a favour or pro-bono or reduced fee commission, this is even more important. If you're shooting something you care about, whether it's around the topic of food, or women's rights, or the planet, the integrity will emerge from the shots, and you will feel better about making the pictures. What do you care about? Take a stand!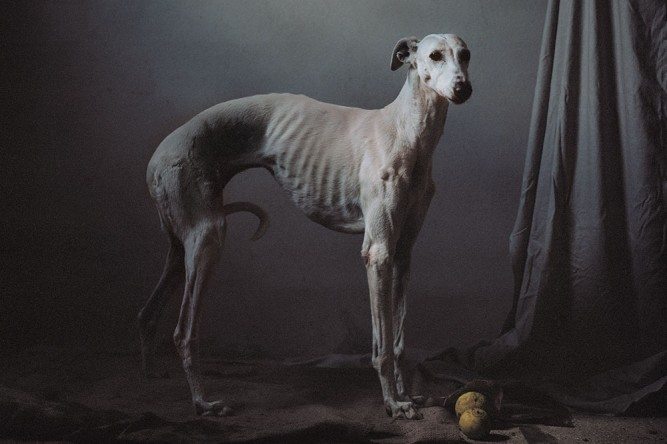 3. Are your skill levels up to it?
If you don't enjoy directing people, don't direct people! Your subjects will look awkward and unconvincing. If you are a natural light shooter don't try to set up an entire shoot in the studio. At least not without a damn good lighting assistant. Even then you may not pull it off. If you don't shoot large or medium format don't agree to! Clients choose you because of work you've shot previously, so do your best to convince them that the way you shoot is integral to the results. If it's personal work, by all means practice, but if it isn't what you enjoy, I guarantee the shots won't be that great. They certainly won't be believable.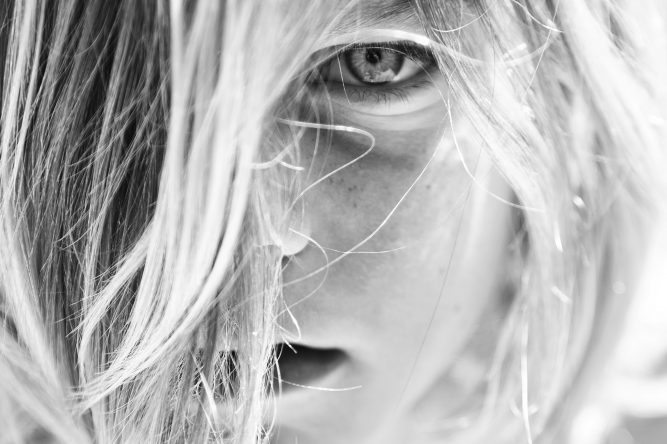 4. Have you compromised on resources?
It is always really obvious when a photographer has cut a corner, or run out of money to execute a shot well. In the shot below, taken from an extreme angle, Kerry Wilson hired professional rowers who could manage the boat and avoid hitting him. The shot was also composited. If you can't afford a good actor,  the right model,  a decent hair and make up artist, or to complete the shot with good post production, think again about the project you have chosen, or likewise accepting a commission. In either case, find intelligent ways to collaborate with the best people to get the best results, or walk away. I constantly have to throw out shots because the model is a novice (and I can tell), the make up atrocious, or the compositing unconvincing. That's a shame when your lighting and composition are beautiful. Ultimately no client will thank you for keeping to budget if the job looks highly compromised (and therefore not believable). Which takes us to point 5.
5. Is it over or under polished?
The difference between too little and too much retouching can be subtle but massive. And from photographer to photographer what's required can be vastly different. David Lachapelle's work requires a huge amount of layering and construction, and has to be pulled off convincingly, even though it is make-believe. Too little, or unprofessional retouching, would screw up the look. Naturally lit location work still requires some subtle grading. Too much and it's in the clunky pile. When I'm judging competitions, I often come across over-polished images that have the very life and soul removed from them. This totally disengages me. Think carefully about the retoucher you work with and manage them well, and if you're doing it yourself, be aware of falling into the trap of over-treating the shot, or ignoring important detail.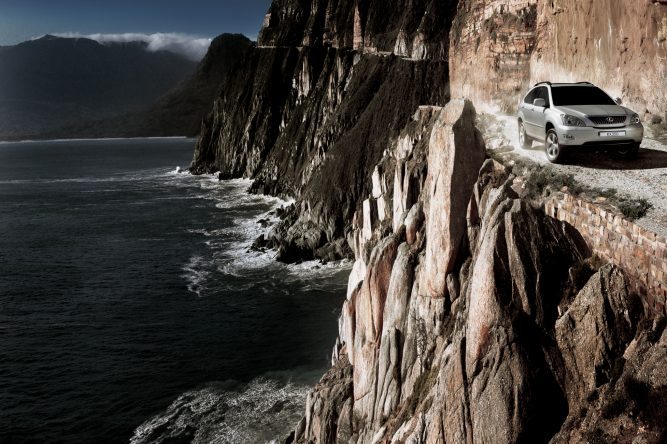 Whether it's a huge commission or tiny personal project, the work needs to be convincing. Look at your website, your folio, and the jobs you accept. Give them a reality check. Are your shots believable?