Patpong, Bangkok. The red light district. It's dark except for the cacophony of flashing signs and pools of light as doors open into sweaty bars.
Sue Stubbs and I are weaving our way through a throng of mostly men, and into the bowels of a seemingly never ending warren of alleys. We try not to catch the eyes of dubious strangers and look straight ahead.
I hope we can find our way out if we need to, I think.
Five weeks earlier Sue joined 8 other photographers from around the world to conceptualise and plan a personal project to be shot in Bangkok. This was the first Series Project workshop– the brainchild of British ex advertising creative Billy Plummer, now one of the highest ranking advertising photographers in Sydney, Australia-  and myself.
Prior to creating the workshop, Billy and I realised that advertising photographers are so used to being given briefs by clients, that they're often not strong at conceptualising their own ideas. No one was teaching them that. Why would they?
The irony is that photographers that do produce strong personal work are in demand. Ad creatives want to be inspired, and great personal work with an idea and well articulated message does exactly that.
So over those initial 5 weeks we jumped onto weekly Zoom calls, and Billy opened up the brains of our willing guinea pigs, a group of ad photographers from Vancouver, New Zealand, Paris, New York and Australia, showing them how to approach personal work in a completely new way.
When we all arrived in Bangkok, in week 6, the photographers had fully formed ideas. Treatments had been prepared, logistics had been worked out, and they were ready to hit the markets, rivers, engine workshops, Sepak Takraw courts and brothels, all with a well researched plan. For once they were treating their own work as well as they treat their clients. Bravo.
As with even best planned production for an ad shoot, there are always curve balls. When the Kathoeys (transgender individuals) who'd promised to meet Sue at our hotel for the photoshoot failed to turn up, she had to find an alternative solution.
My job in Bangkok was to critique the work produced every evening, and be available to talk to the photographers as they arrived back from an all night long mission, or needed a pep talk. To help them make decisions about what shots were left to be made. To help them flesh out their 'why'. Whatever was needed really.
So, in the spirit of sisterhood, I agreed to accompany Sue in her search for talent in Patpong at night.
Truth be told, I'm always up for an adventure.
Up some stairs and into a bar, where naked women with tassels on their nipples dance around poles.
Nope, we say firmly to the somewhat suspect man who has insisted on making himself our guide, cigarette hanging from one side of his mouth, suit hanging off his small frame.
We want MEN DRESSED AS LADIES we say, for the third time. (We should have learned more Thai, I think.)
More convoluted turns down a back alley, and we're in the cheaper district.
It's almost a cliche.
A red lamp is suspended outside a small makeshift building. Kathoeys with torn fishnets loiter outside.
Inside everything is dark red. The lighting, the sticky carpet, the torn curtains.
Chief prostitute, Som Zaza, mans the bar. An elderly Australian man in a suit nurses a whisky on a red banquette seat.
This is not salubrious.
But it's where we need to be.
Som Zaza is business-like and agrees that she and her girls can be photographed for a price. We arrange to come back the next day.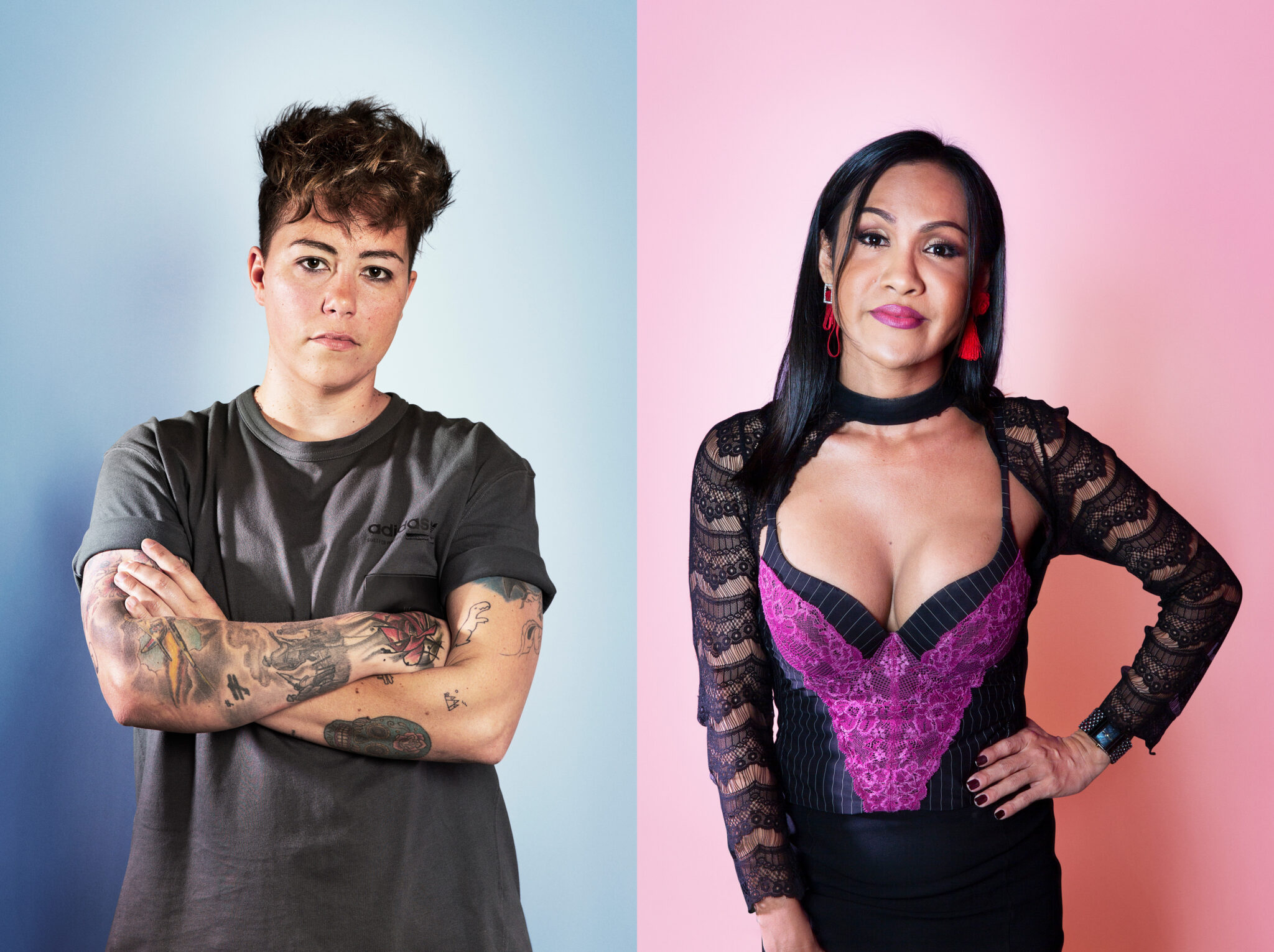 This shot above is one of the results of the shoot and others Sue made as part of her Bangkok Series project 'Girls will be boys and boys will be girls' can be seen here.
After the postponement of our next project in Havana, Cuba, we created an online version of The Series Project. After all, we'd done most of it online anyway.
28 photographers attended the online workshop and every single one of them who entered competitions won awards. (More awards are coming in every day. It's a testament to the power of making work like this.)
Some of them have been awarded advertising assignments as a result of clients seeing their projects.
A community like no other was formed.
24 of them went on to coordinate an online exhibition together, called These Days: Worlds in Isolation.
Next week, starting Monday April 12th, Billy and I are guiding another group of photographers through our second online Series project: Create in Place.
And if you're reading this before then you are invited to watch a replay of  the early bird first session at no cost. Just to try before you buy if you will. You have nothing to lose.
Over a condensed 4 weeks we will help pro-photographers ideate, articulate, plan, prep, shoot AND present their final project, which they'll shoot 'in place'. Somewhere accessible whether or not they're in lockdown.
If you want to inspire your clients, and stand out from the crowd with compelling personal work, we'd love you to join us.
You can register at no cost for the first session here.
You won't regret it.