Christina Force is one of the "photography luminaries" invited to select their top picks for the International Photography Awards 2011.
Including photo editors, art collectors, gallerists and more, the jury panel features representatives from tate Britain, BBC, Saatchi + Saatchi, Nayional geographic, Esquire and Taschen; all of whom vote to decide the winners of three main awards to be announced at what has been  dubbed photography's equivalent of the Oscars, 'The Lucies', held at the Lincoln Centre in New York on October 24.
British born Force, who is now based in Auckland's Titirangi, has a strong photographic background, having set up the agency The Collective Force in 1996, and a dedicated stills production company, and now consults to emerging photographers here and overseas. She shares some of her favourite designs, places and people.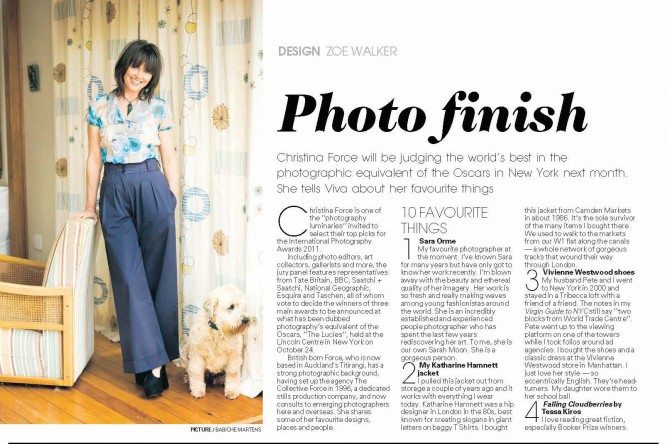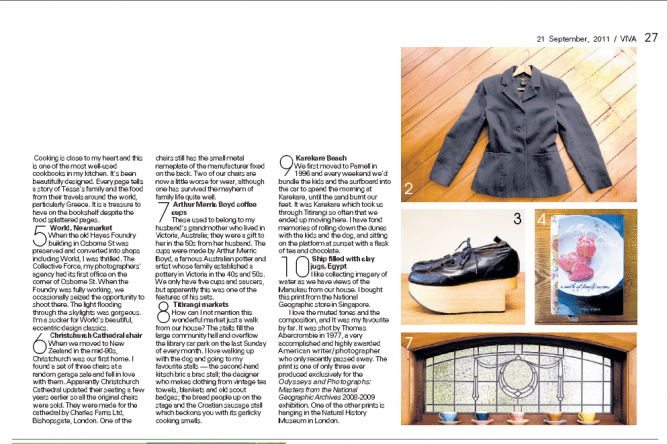 Published in Viva