Your folio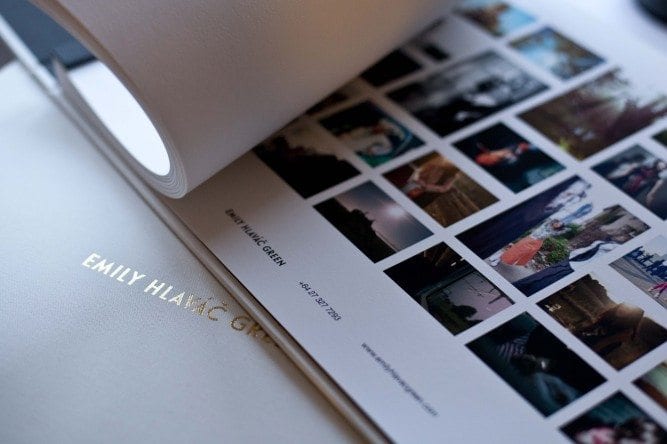 Think of your folio as inspiration for your potential clients- creatives and designers.
Whether single or double sided, bound or loose leaf, black leather or  an A2 iPad, I aim to help you produce a tangible, interactive thing of beauty which uniquely represents you and is effective and impactful.
If you have a good online presence and an idea of your direction and target market, you may need an updated folio; A tool which will help you get in front of your ideal clients and make your work memorable.
Maybe you've been around a while and need to create a new talking point.
Maybe it's your first folio and you need to make sure you don't blow your chances.
And maybe you're just looking for a way to get in front of better clients.
In an initial free consult we'll talk about your goals and target clients so I can ensure you're ready for a folio build, and what approach I would recommend.
The folio is broken down into two main steps:
STEP 1: FIRST DRAFT EDIT
Here's what the first full folio edit includes:
An assessment of your best work as a folio starting point
Ongoing discussion to clarify any questions, requests I have re. direction and content.
A numbered ordered edit using your most powerful images.
The final edit contains approximately 20-30 final pages. Special attention is paid to the order and flow. Print folios require a different approach from your website- this is taken into account as it's extremely important.
Images are provided in a shared Dropbox folder as well as a screen grab of suggested order and any variants for discussion.
A follow up Zoom/ phone consult to discuss options, amendments and final decisions on order, next steps, printing, etc.
STEP 2. PRINT EDIT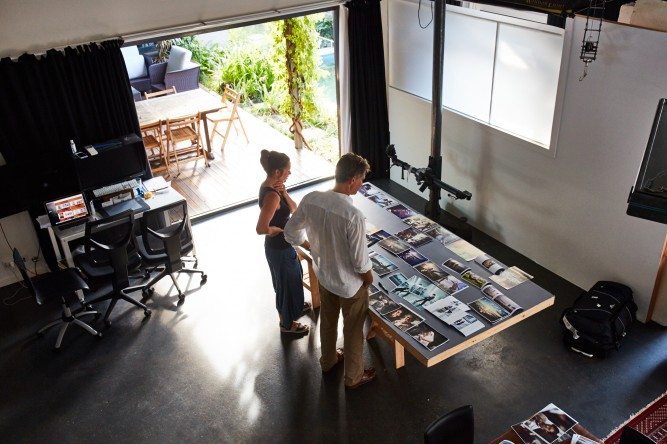 The first draft is to ensure your printing costs are minimised, and this draft ensures that the final folio has no flaws.
Here's what the final print edit includes:
We meet in person at your studio or in a space with plenty of room to spread out the shots.
Together we check the flow of the shots and I make adjustments based on colour, tone, quality, etc.
We finish when we're completely happy with the flow.
If you have a cover made I'll check that and we'll add the shots so we can run through them as they will be shown to clients.
We'll discuss the final thumbnail page and the best approach to this, if required.
Allow approx. 2-3 hours for this process.
DOUBLE SIDED FOLIO
A double- sided folio is effective, impactful and will make your work look fantastic. They are generally suited to photographers who have lots of work, a decent amount of experience and some diversity, especially in the form of various personal projects.
Once I've established if your work is right for this approach, I can then help you decide on which kind of folio would be best and we can discuss options. If you decide to go ahead with a double-sided folio there are a few more things to take into account such as greater attention to design and layout, types of paper or printing options available for double-sided printing, etc., and a longer final print edit.
MULTI MEDIA FOLIOS
Watch this space for information on my multi media folios designed to outshine any competitor out there shooting stills and motion. If you'd like to discuss this option, book a folio consult to find out if it's the right approach for you.
FOLIO MENU PRICES
First draft folio edit:                      NZ$2,900
Final print edit (single sided):    NZ$950
Final print edit (double sided): NZ$1,900
Multi media edit:                           Please book a call to discuss.